I am a documentary and adventure style photographer from Dublin, Ireland. What does that mean? Simply put, I like photographs that are clean, natural and emotive. I focus on photography that evokes an emotion, create an experience that you will get to keep forever. My field of work is portrait, travel and wedding photography, I've been at it for nine years now, and recently became a published photographer so you know my work is top quality.
Photography is a powerful tool in keeping memories and I guarantee that I will treat it with the love and care it deserves. When you get to work with me, you will get to loosen up, have fun so that the photographs are not your only memory but also a great and fun experience of the day you had. I am great at making people feel confident in front of a camera so you don't need to have vast experience. My job is to make you look good and what better way to do that than make you feel good first – the confidence will flow through itself.

So, if you'd like to book a photoshoot with me, please either call me on 0851373170 or email heyitsoladybul@gmail.com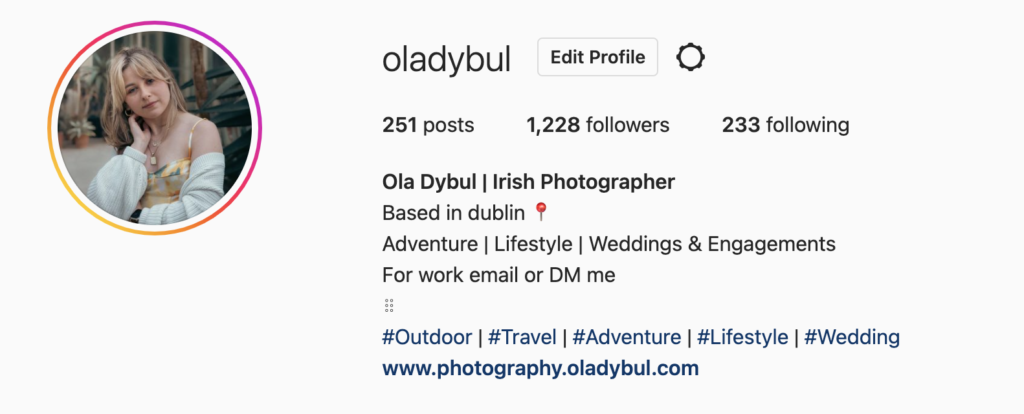 FOLLOW ME ON INSTAGRAM
@oladybul
Subscribe to get updates on what I've been up to every month, find a place where I can give you my most honest opinions about some of my favourite things, like gear, business tips, travel etc.
We respect your privacy. We won't spam your mailbox.